Cult Pens Exclusives, Collaborations and Originals
Known as specialists in classic, hard-to-find pens, pencils and refills from the world's biggest manufacturers, we've now created (or embellished!) a small but select range of products of our own. Keep an eye out for further additions. Cult Pens - The Write Stuff!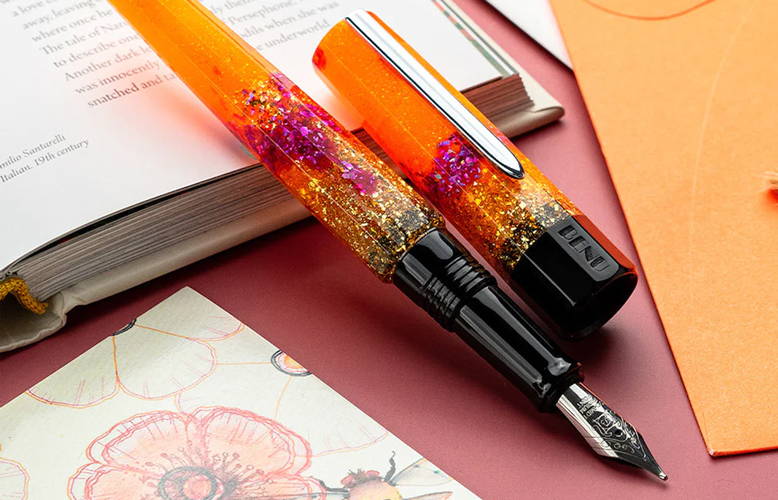 The Benu Euphoria range is a collection of pens that celebrates life and things that bring us joy, whether that be music, a beautiful scene, a cocktail or a delicacy. The Vibrant Summer model is exclusive to us at Cult Pens. It's made from high quality resin.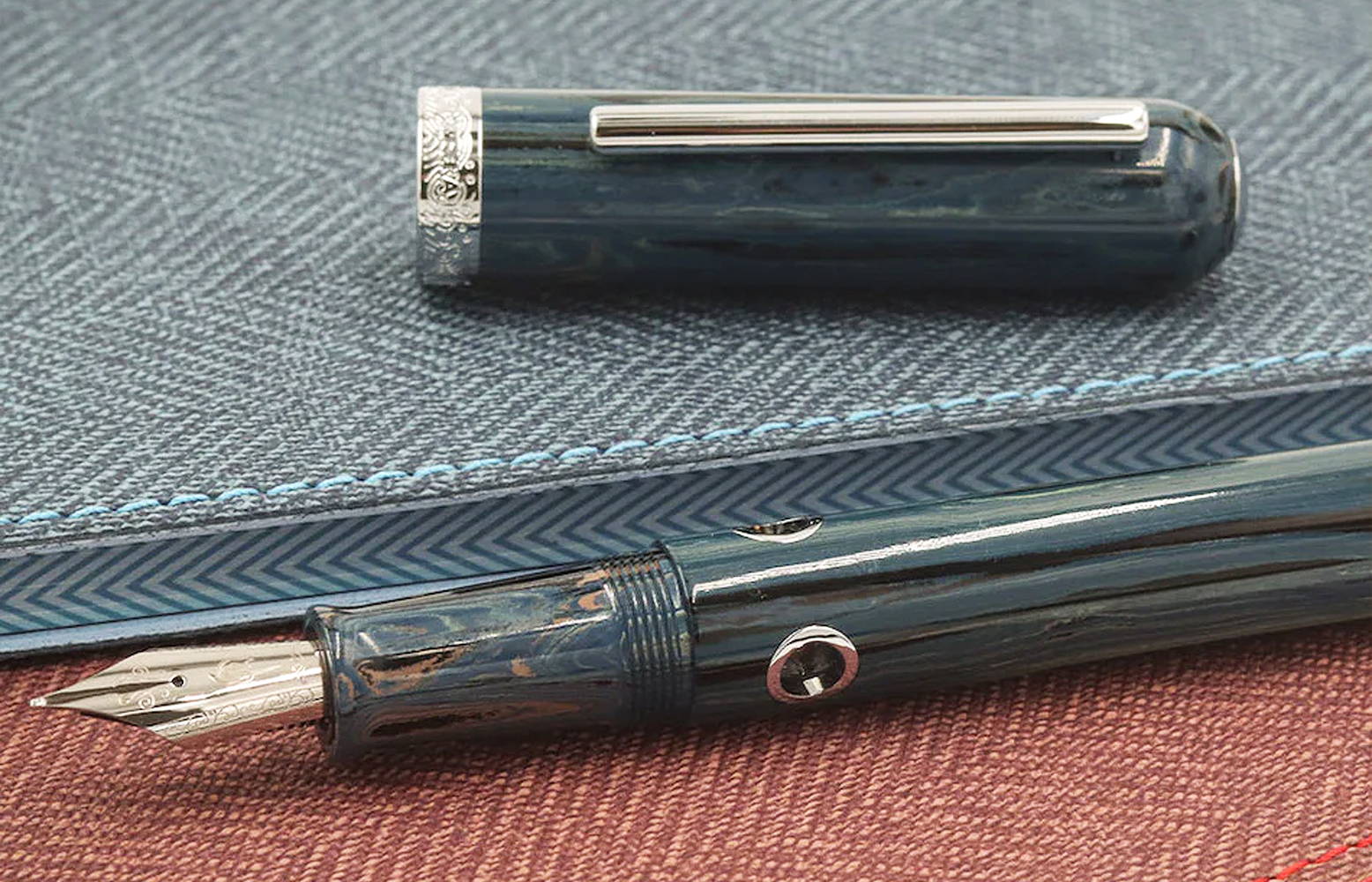 The Nautilus collection features Nahvalur's proprietary ink window with three intricate windows carved on the pen's barrel. Features a piston filling mechanism. Blue ebonite barrel with a subtle mix of green, grey and brown. Polished chrome trim and screw-on cap with a chrome pocket clip.